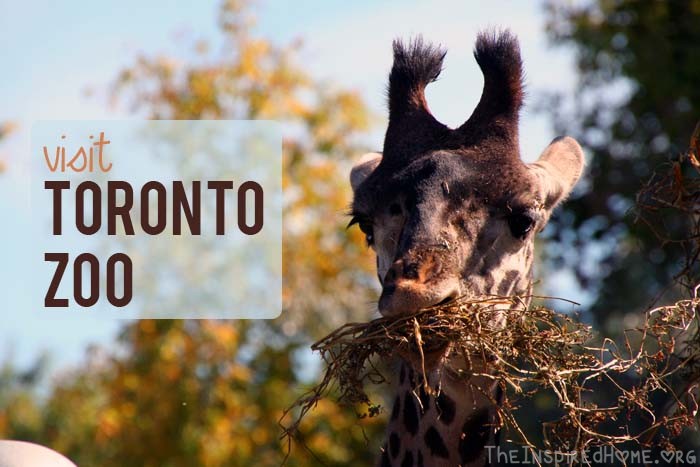 A Trip to Toronto Zoo
We had the pleasure of visiting the Toronto Zoo while we were in Ontario. It's been a few years since I lasted visited with a group for March Break. It was a whole different experience attending with my young children.
We had the pleasure of taking in the Zookeeper's Talk with the Hippo, and walking through the African Savannah to visit the lions. We even visited the new giant pandas.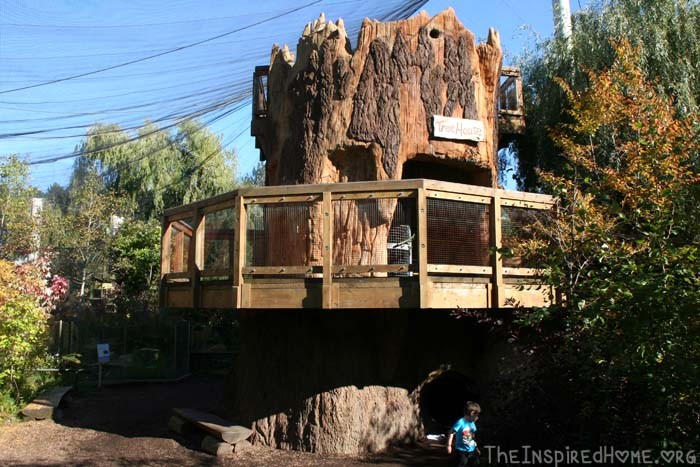 Our favourite part of the Zoo was the Kids Zoo. It has an unbelievable treehouse in the middle of it, that you can slide right through the middle of it. The entire section is built with kids in mind. There are lots of interactive places to play from turtle shells to spiderwebs. Mr J and Dad had a great time trying all of them out. Yes, we had to help Dad out of the turtle shell – it was a tight squeeze.

We also spent much time learning about all the domestic animals within the Kids Zoo. All of the exhibits have plexiglass or low-fences that are suitable to small people viewing the animals. You get a break from all the lifting them up!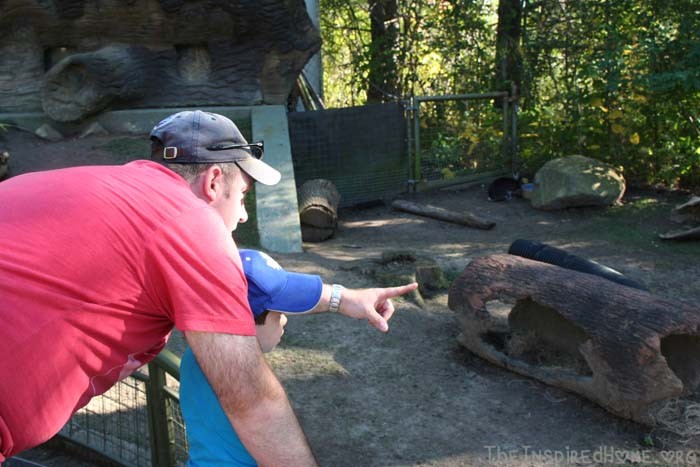 Did you now the Toronto Zoo is open 364 days a year? They have a great line-up of holiday programs that are upcoming in the month of December. Follow them on Facebook for updates.