About Spinach:
Talk about a nutritional powerhouse! Spinach is an excellent source of vitamin K, vitamin A (in the form of carotenoids), manganese, folate, magnesium, iron, copper, vitamin B2, vitamin B6, vitamin E, calcium, potassium, and vitamin C. It is a very good source of dietary fiber, phosphorus, vitamin B1, zinc, protein, and choline.
Spinach is incredible in smoothies, for juicing, sauted, steamed, or in a fresh salad. Sneak in a few leaves here or there or go for the gusto – it's up to you.
Spinach Recipes To Try
My blogger friend, Anne has an allergy friendly Spinach Spelt Pasta you can try making:

I'm intrigued to try this Spinach Pizza Crust, sounds like Cauliflower but better for you!
My very own original Green Juice recipe if you're going to get your juice on (I promise it doesn't taste like grass):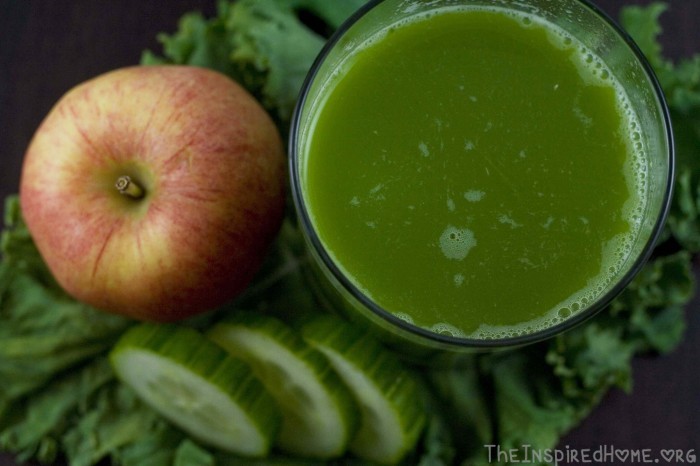 If you're blending it up, try this Avocado + Spinach Smoothie Bowl:

Get out our frying pan for this Easy Dinner: Chicken Spinach Skillet.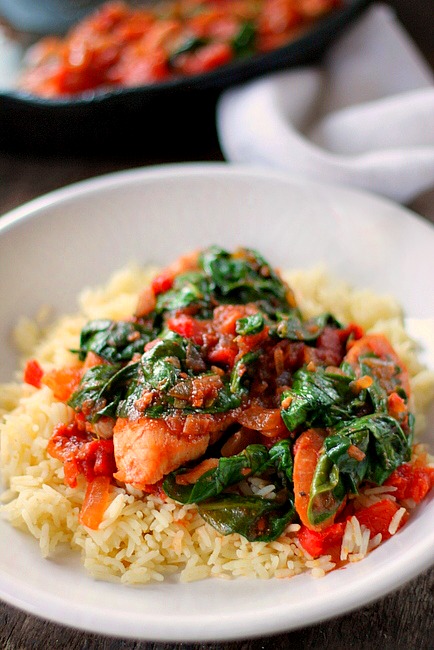 Need a little comfort food for a rainy day? This Tortellini Meatball Soup will fill you up.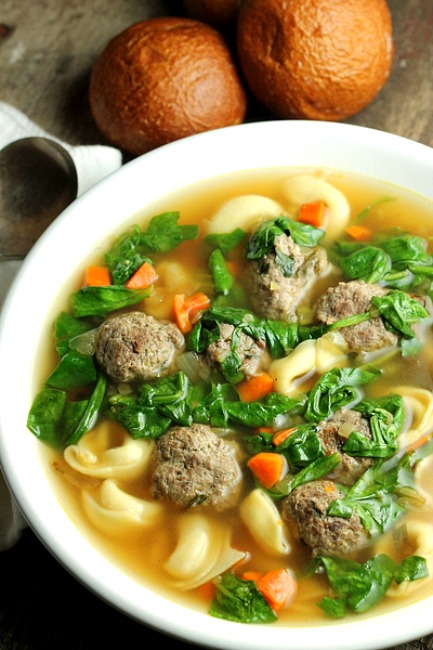 Lighter Fare
With summer time in full swing, sometimes you need a bit of a lighter fare for dinner. Try these recipes:
>> Garlic Shrimp with Pesto Pasta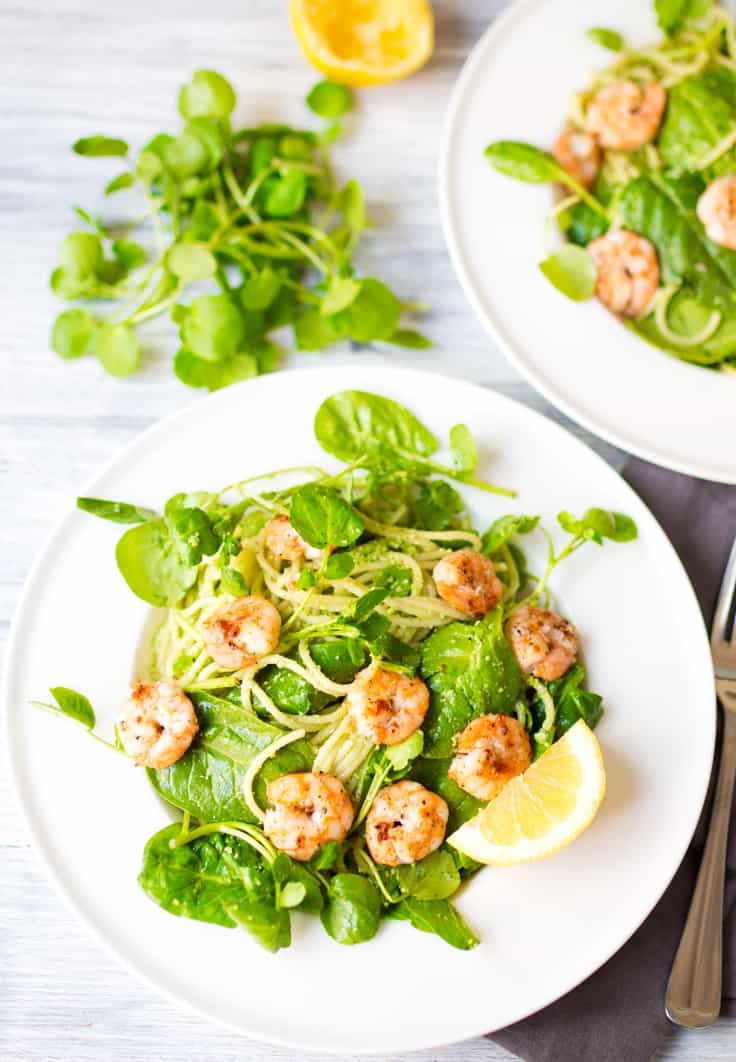 >> Mandarin Pecan Spinach Salad

>> Spinach Ricotta Stuffed Shells

What will you try first?